Get Custom, Responsive and Professional WP Website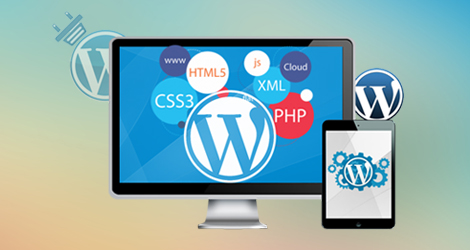 PathInteractive is a full service WordPress development company in Barrie. Our developers help you get access to responsive, feature-rich and custom defined WP plug-ins, designs and themes to meet your unique requirements. Our professionals have years of experience and is dedicated to providing you with a web solution that delivers excellent user experience.
We create mobile-friendly and feature-packed websites to boost your business growth. We never ask for any upfront cost or any contract. You pay only when your site is live. We promise to deliver eye-catching web solution in 15 days straight. Custom satisfaction is our topmost priority and we can go the extra mile to meet your expectations.
Why should you use WordPress?
WordPress is the most popular self-hosting blogging tool in the market. WordPress website development brings flexible, scalable and reliable solutions and offers easy integration ways to link content with CMS.
Easy-to-install, setup, run, manage and maintain; WordPress is quickly becoming the favorite tool for online businesses those looking for cost-effective and smart content management solutions.
Barrie WordPress Specialists Ready To Help Your Business
WordPress Development
Custom WordPress websites can help your brand stand out among the crowd. We'll work with you to gain a thorough understanding of how your business works and what your primary goals are. Then, we'll use our gathered information to build a flawless website that will not only look beautiful; it will perform beautifully, too. Let us take your website visitors' browsing experience to a whole new level.
Convert an Existing Website to WordPress
Already have a website? Looking to make a switch to WordPress? No problem! Let our web developer Barrie do all the work for you while you sit back & relax.
WordPress Training & Maintenance
We won't abandon you once we complete the job. We'll teach you the skills to easily manage your new website yourself, and we will also fix any issues you come across!
Why PathInteractive?
PathInteractive, with its years of experience and professional team located in Barrie, knows what you need even before you bring a request to our table. We have passionate teams whose prime objective is to design and develop a powerful website complying solely with your ideas. With us, you can rest easy knowing that we never cut corners – no matter how big or small a job is.
Whether you want us to build you a new website or redesign your existing one, we offer a full range of services to meet your unique needs. We are intimately familiar with the insides of WordPress, so whatever you need to be done, we can handle it. Our skilled team awaits to be your partner in success.