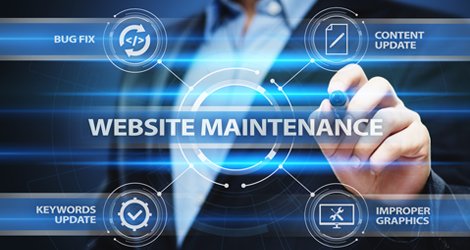 Leave the Updates to Us
PathInteractive is a web design agency in Barrie that specializes in creating beautiful WordPress websites. We know WordPress down to its core and when it comes to the maintenance of your website, we are second to none. Our WP website experts will support you in every aspect possible. Whether you want support for everyday use or need security or plugin updates, we will be available at your service 24/7.
For the past many years, we have been doing WP website maintenance and support. So, we know how to protect your website from malware and keep it performing professionally. We believe that every business is unique, that's why, our custom made solutions will keep you a step ahead of the competition. We offer a comprehensive package that makes sure your site is running smoothly and is up to date with the latest plugins, theme and version of WordPress.
WordPress Maintenance Services
Security updates and auditing
Backups and redundancy – minimize downtime
SEO updates and SEO auditing
WordPress updates and support
Copywriting and content assistance
WordPress eCommerce maintenance – online shop help, payment integration, and general maintenance
Web application support – usability, training, and mobile or social application
When you are busy running your business, you need someone who can take care of your website updates, we are here to help. Our WordPress maintenance services allow you to make text and content changes in the site efficiently and quickly. We can add pages or posts, and even maintain programming and security backup for you.
We keep an eye on all WordPress updates, plugins and basic maintenance providing you free hands to grow your business. We can handle everything for you from complex backups and redundancy to training and support. Our extensive knowledge of the platform allows you to leave the worry of maintaining, managing and securing your website to us.
Why Choose Us?
Competitive Pricing
Monthly Reports
Proactive Action
24 hr Technical Support
100% Customer Satisfaction
No Hidden Costs