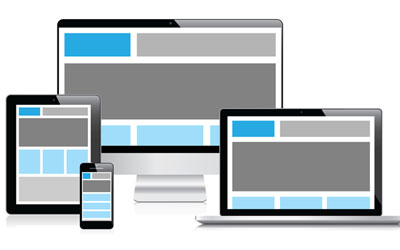 When the world of Internet is changing, so should your website! Yes, we are talking about the way we use Internet now. It is not anymore restricted to desktops and laptops but has gone in almost every kind of smart phone and tablet. With new and advanced gadgets/phones getting launched on daily basis, it makes sense to create a website which is very much adaptable to such devices.
Getting a responsive design for your website will help your users access it from any device across the world. Since most of the people access sites on their smart phones and tablets, it is important to have a responsive design.
Reasons To Have Responsive Design For Your Website:-
Easy To Access

The first and foremost function of a responsive design is making it easily accessible across all devices. Just imagine the amount of users you can lose, if your website is just restricted to desktop or laptop use! Getting a responsive design will multiply your users in no time.

Stay Ahead From Competitors

Your website will be hardly of any use if it doesn't compete! It is important that you use the latest technology for your website. If you have a traditional website and your competitors have a responsive one, they will attract all the users which rely on their phones and tablets for accessing websites.

Makes Management Easy

A responsive website will free you from the burden of monitoring two different kind of websites, one for mobile and one for computers. When you have to manage a single platform, things become very easy. Managing two sites can be very costly and time consuming, so it makes sense to protect these two valuable assets.

SEO Friendly

A responsive website is very SEO friendly. Google has stated that a responsive website would be ranked higher in the searches than a traditional website. Apart from this, the marketing and SEO campaigns becomes easier to handle and one focuses on a single site and get more profitable results!

You Get Amazing CMS Platform Support

Most of the word press websites are build using CMS platform and it very much supports a responsive web design. Managing and making changes to a CMS website is much easier than traditional ones. Also, It gives you a vast list of features and tools to improve the performance and design of your website.

Mobile Users Are Multiplying On Daily Basis!

The mobile market is growing by leaps and bounds! More and more users are switching to the use of mobiles for doing anything online. This makes a vast amount of users, which can become your customers in no time, provided you have a responsive design! A little investment and hell lots of profits!
Want To Have a Responsive Design For Your Website?
We are quite sure that you have understood the importance of a responsive web design. Come to us, our experienced and talented team will make your website not only responsive but shine out in the online market! Place a call now!